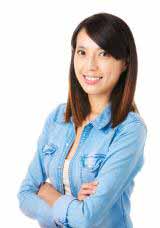 Best Carpet Cleaner Review was founded in 2014, and it is a labor of love.
Having previously worked in the carpet cleaning industry, I wanted to share my experience and knowledge.
As I work from home, I have plenty of time to care for the carpets in my house, ranging from oriental carpets and shag rugs to more modern styles.
Cleaning your carpets is important, both for a clean home and a nice-looking carpet, but also for your indoor climate.
Buying a carpet shampooer is not always easy, as there are many different functions with fancy names, and it can be difficult to know which one is best.
I am here to guide you through the carpet cleaner jungle, and I have tried to explain the functions and compare the different cleaners against each other. Hopefully, I have made it easy for you to choose the cleaner that is right for you.
Remember, I really appreciate it if you leave a review of a machine that you have used, so please contribute to the review pages with your opinion.
If you have any questions or suggestions on how I can make my site better please contact me via the contact page.
You can also ask me a question regarding carpet cleaners here: Ask Mia.
See more contact options here: Contact Us
Owner and Creator
Mia Bell