Wondering how to clean your berber carpet and maintain its beautiful appearance? Though exceptional, these carpets tend to be quite difficult to clean. Still, you can rely on various DIY solutions for stain removal.
Do Your Best to Keep the Carpet Clean
Instead of trying to deal with a stubborn stain, you should do your best to keep the berber carpet clean. You can follow several basic rules to maintain your expensive and beautiful carpet in top condition.
Berber carpets are considered generally stain-resistant. Water-soluble stains are not a major source of concern but oils can ruin the fabrics.
Having a mat at your entrance and making sure that your clothes and hands are clean after work in the garage can save you from a lot of trouble. Your guests and home visitors should preferably take their shoes off or refrain from stepping on the berber carpet. Such basic rules can be introduced fairly easily and everyone will soon get used to them.

Berber carpets should be vacuum cleaned on a regular basis. Vacuuming helps with the removal of dirt, dust and debris. As these accumulate over time, they could produce a difficult to remove stain. Once dirt settles deep into the fabric, it will be nearly impossible to remove.
Teach your children about keeping the carpet clean, as well. Eating and drinking on the carpet should be forbidden in your household. Children can be really messy, which means you will be spending a lot of time on your hands and knees, trying to get that soda spill out of the carpet.
Identify the Type of Stain
Identifying the specifics of the stain you are trying to remove will help you get started. Use our ultimate stain guide to help identify the stain.
This guide can be also useful.
Water-soluble stains are the easiest ones to deal with. If the stain is still wet, you can attempt to remove it by using solely water. Applying cold water to a cloth and scrubbing the stained area delicately will possibly help you get rid of food and beverage stains.
Vacuuming any excess moisture is a rule of thumb for any kind of stain. Berber carpets can be really thick, thus moisture can easily get trapped inside the fabric. Moisture in berber carpets will easily lead to mold formation, a serious and unhealthy problem.
Even if you are dealing with a very stubborn stain, you should refrain from trying to clean it more than once. The carpet is very easy to over-wet and excessive scrubbing will get the stain "trapped" deep into the fabric, making it impossible to clean.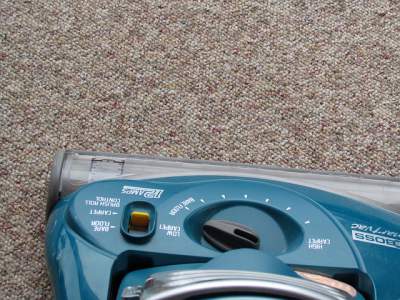 Identify the Carpet Fabric
Apart from examining the stain, take a look at the characteristics of the carpet itself. The features of the carpet will affect your stain removal efforts, so get some pretty good idea about its specifics before getting started.
The type of fiber is the first characteristic to examine. A berber carpet made of olefin will be a real headache when it comes to cleaning. Olefin's popularity grew in recent years because it made berber carpets more affordable. These berber carpets are highly stain-resistant but olefin tends to "attract" oil spills.
Olefin can easily be stained by oily residue on your shoes, cooking oil and even by the sebum that covers human skin. Getting oil stains out of olefin berber carpets on your own is going to be nearly impossible. Choose professional cleaning, if you want to get the carpet looking like new.
Nylon fibers are much easier to clean and they tend to be exceptionally stain-resistant.
Finally, a berber carpet could be made from wool. The natural berber carpet is the most expensive and the most beautiful variety. Natural wool repels soil and dirt and it has less affinity towards oil than olefin berber carpets. Keep in mind that wool is exceptionally water-absorbent, which could result in some problems during the cleaning procedure.
When cleaning wool do not use hot water, only cold water. The same goes if you use a carpet cleaning machine on it.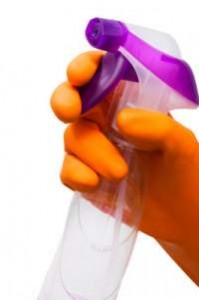 Do a Spot Treatment
The sooner you get started, the easier it will be to get stains out of your berber carpet. Sprinkling some baking soda on the stain will help you draw the excess moisture out of the fabric. Wait a minute or two and vacuum clean the baking soda alongside the moisture from the stain.
You can sprinkle some more baking soda on the stain to see whether it will continue absorbing moisture. Use the vacuum cleaner on the area once again.
Use a high quality stain removal product on older spills that have already dried up.
A white vinegar and water mix is a good option for a homemade stain removal product.
Remember to use very small quantities of the cleaning liquid and to make sure that the carpet has been thoroughly dried after you are done.
Refrain from being overly vigorous with the scrubbing, especially if you are dealing with an older carpet.
The area you treated could potentially appear much cleaner and brighter than the rest of the carpet.
A final word of advice is to always go through the manufacturer's manual or to contact the company before getting started. Getting additional information is very important, especially if you have no idea about the type of fabric your carpet is made of. The manufacturer could also provide useful suggestions about the best cleaning product to use for spot treatment of the stain.
Learning how to clean berber carpet is far from complicated but you will need to understand the basic rules. Get started quickly and be careful with your use of liquid cleaners to keep your beautiful and expensive carpet in good condition for many years to come.
We recommend the Hoover FH50251PC Power Scrub Elite for cleaning berber carpets: