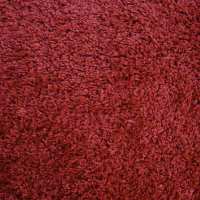 Mold is a fungus that can destroy surfaces and produces a kind of musty smell that can cause health issues, especially if you have asthma, weak immune system or are prone to allergies.
Studies show that molds need some kind of food source for their growth and apparently, if you fail to clean and dry dampness-prone areas of your home periodically, you are encouraging mold formation and subsequent growth.
Ways to Prevent Molds in Your House
Most often, neglected leaks or extreme humidity are the main causes of mold formation. The following steps will help you check moldy carpets:
Make sure that every part of your home is well-ventilated.  If need be, you may reduce moisture with the help of dehumidifiers.
Use non-porous materials or tiles on the bathroom floors instead of carpets.
Bath mats and towels need to be dried after use. Remember to sanitize them using hot cycle and vinegar rinse once a week or more frequently.
Avoid keeping any damp item on your carpets for long periods.  Remember, stagnant moisture encourages mold growth.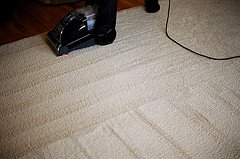 How to Get Mold Out Of Your Carpets
Molds can damage your carpets easily. A wet carpet provides the perfect condition for mold spore germination and the natural fibers of your carpet become the ideal food.
The sooner you tackle the problem, the easier you will find it, as the spores proliferate fast. As some molds show toxic characteristics, you must deal with mold problem not only from the cleanliness point of view but also as a health issue.
The easiest way to get rid of the mold in your carpets is to use a carpet cleaner. They will deep clean the carpet and get rid of mold and spores that exists on the fibers of the carpet. See our comparison guide to choose the best carpet cleaner for mold on our homepage and check out our ratings and reviews.
Winner of our "Best Buy 2021" award is: Hoover PowerDash Carpet Shampooer. The Hoover PowerDash is very easy to use, inexpensive, lightweight and powerful.

Always remember to get to the core of the problem. The reason to why there is mold in the first place, to be able to prevent it in the future. Maintain your carpet.
If you don't have a carpet cleaner it is a bit tougher, but here is a guide:
Remember to wear a protective gear – goggles, gloves, facemask and clothing that covers your body well – while trying to remove the mold from the carpet.
Pay attention to ventilation factor. Keep your doors closed so that mold spores do not spread to other parts of the house, but, let the windows remain open for air circulation.
If you can remove the carpet, take it outside and allow it to dry under the bright sun and leave it that way for 48 hours or so. If the carpet is fitted, you may try drying it using a humidifier, fan or the blow function mode on your vacuum.
Next, use a good brush with string bristles and remove as much mold debris as you can from the top and the bottom part of the affected area. Thoroughly clean the floor area that was in contact with the carpet too.
Next, apply a good quality anti-mold spray on the carpet and allow it to dry. Follow the instructions on the label of the spray. Certain standard cleaning agents used for sofas and car seats can also be equally effective in removing the mold. Once fully dry, apply all over again and allow it to dry. Do not forget the floor area below the carpet!
Use a dehumidifier for the next two days to get rid of residual spores. Clean the equipment used for the process with an anti-fungal solution to prevent spores from lodging in other parts of your house.
These tips on how to get mold out of carpet should put an end to the mold menace in your home.