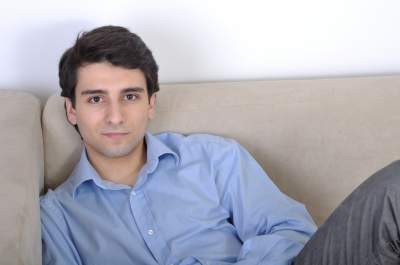 Suede is beautiful, delicate and extremely soft to the touch. However, it is also extremely easy to ruin if it is not properly taken care of. This can be said for any suede product from handbags to furniture. In order for suede to maintain its magnificent finish, it has to be cleaned and protected.
Although suede is a very popular fabric, it is very easy to get dirty, but also even harder to get clean. As a matter of fact, water and dirt actually changes the look of suede. Once it is damaged, it looks greasy and dark.  This is one of the main reasons for why its maintenance is very important. There is nothing worse than owning a suede product that loses its beauty over time because it was not maintained in the correct manner.
There are some suede products such as handbags and shoes that are just used as accessories. They are not used on a daily basis. But, what about other suede products such as chairs and sofas that your family tends to use daily? How do you maintain a couch that gets a lot of use because it is in the family room? Chances are it is filled with spilled drinks, greasy snacks and even body oils. These are the types of things that can quickly ruin a suede sofa if you do not clean and protect it.
This is why your suede sofa should be carefully maintained so that it can continue to look beautiful for a long time.  Although it serves an everyday purpose, there are many ways to keep it looking wonderful for years to come.
Provide Regular Maintenance.  The key to keeping a suede sofa clean is to clean it frequently so that stains and dirt do not set into the fabric. Once these stains set in, suede fabric will not look the same. It starts to look darker and can become spotty or patchy in certain areas.
Maintain the Suede Nap. The nap is what gives suede its beauty, look and texture. This can be done by brushing it with a suede brush so that dirt and liquid do not change its look. If this is not done frequently, the nap will start to look dull and lose its smooth finish.


Clean Stains Quickly.  Clean stains with a suede cloth, towel or paper towel.  Whenever a stain occurs, wipe it down as soon as possible so that the fabric does not soak up the liquid and become flat and ugly.  There are many different commercial cleaning solutions that are recommended for cleaning suede such as shoe cleaners. There are also other products such as carpet shampooers that are formulated to clean upholstery and get out stains. In addition, there are home solutions that include ingredients such as rubbing alcohol, white vinegar and even talcum powder.
Use Stain Repellent. Stain repellents provide protection. These are designed to repel stains, help the fabric last longer and make it easier for you to clean. This is great if you have young children who are prone to spill snack foods and drinks. Stain repellent gives you more time to get to and clean the stain before it is too difficult to remove.
Winner of our "Best Buy 2021" award is: Hoover PowerDash Carpet Shampooer. The Hoover PowerDash is very easy to use, inexpensive, lightweight and powerful.

All in all, suede is a very luxurious fabric that looks great and is smooth to the touch. However, it gets dirty very quickly and can be quite difficult to clean.  Clean it regularly, clean spills quickly, maintain the nap and use a stain repellent to provide needed protection.  This is the key to keeping your suede products clean.
More tips on how to clean suede: